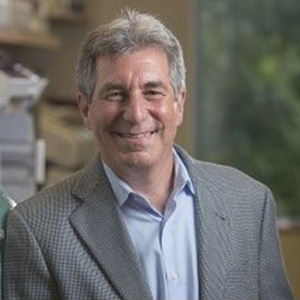 Advisory Board Member, GGMC
Chief Medical and Scientific Officer, All of Us Research Program, National Institutes of Health
Professor of Medicine, Pathology and Biomedical Engineering, Duke University, USA
Geoffrey Ginsburg, M.D., Ph.D., is the Chief Medical and Scientific Officer of the All of Us Research Program at the National Institutes of Health. He leads the Division of Medical and Scientific Research and is responsible for helping to set the scientific vision and strategy for the program. He also oversees the program's collection and curation of data, and integration of new data types to support a wide range of impactful scientific discoveries. Prior to joining All of Us, Ginsburg was founding director for the Center for Applied Genomics & Precision Medicine in the Duke University School of Medicine where he pioneered translational genomics and the development of novel diagnostics. At Duke, he was professor of medicine, biostatistics and bioinformatics, pathology, and biomedical engineering. He also was a professor in the School of Nursing; he will remain adjunct professor of medicine. He has held senior leadership roles at Millennium Pharmaceuticals Inc. and was a member of the Harvard Medical School faculty.
Throughout his career, Ginsburg has demonstrated a strong commitment to interdisciplinary science and innovation, with work spanning oncology, infectious diseases, cardiovascular disease, and metabolic disorders. He has held leadership roles in the U.S. and internationally, serving as co-chair of the National Academies' Roundtable on Genomic and Precision Health, a founding co-chair of the International HundredK+ Cohorts Consortium, and founder and president of the Global Genomic Medicine Collaborative (G2MC), a not-for-profit organization aimed at creating international partnerships to advance the implementation of precision medicine. At NIH, Ginsburg has served on the board of external experts for the National Heart, Lung, Blood Institute, as an advisory council member to the National Human Genome Research Institute and the National Centers for Advancing Translational Sciences, and most recently on the Advisory Committee of the Director of NIH.
He received his M.D. and Ph.D. in biophysics from Boston University and completed an internal medicine residency at Beth Israel Hospital in Boston. Subsequently, he pursued postdoctoral training in clinical cardiovascular medicine at Beth Israel Hospital and in molecular biology at Children's Hospital as a Bugher Foundation Fellow of the American Heart Association.
Besides G2MC, Dr. Ginsburg's genomic medicine implementation projects include: