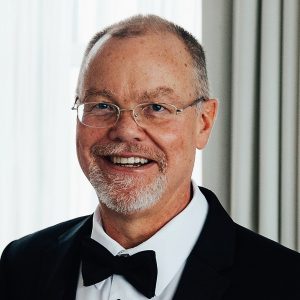 Advisory Board Member, GGMC
Founder, Sundseth Consulting, LLC
Sundseth has applied pharmacogenomic analysis to drug discovery and development across multiple therapeutic areas and for diverse healthcare enterprises for over 30 years.
As Founder of Sundseth Consulting and Chief Scientific Officer at Cabernet Pharmaceuticals, Sundseth has advised clients on how to improve R&D pipeline management, secure regulatory approval, and enhance market acceptance of new medicines. His clients have included large pharmaceutical corporations, biotechnology companies, clinical research and managed-healthcare organizations, and academic consortia.
Previously, during a 19-year career at GlaxoSmithKline, he served initially as a research scientist and then assumed positions of increasing management responsibility, including leadership of GSK's disease-genetics collaborations with medical centers around the globe. He ultimately was Head of Pharmacogenetics for compounds directed at cardiovascular, metabolic, musculoskeletal, inflammatory, gastrointestinal, viral, and urogenital disorders. In that role, he led a team that designed and implemented pharmacogenetic strategies for key assets in all phases of clinical development.
Following his service at GSK and immediately prior to his arrival at Cabernet, he worked at the Deane Drug Discovery Institute of Duke University discovering and developing genetic diagnostic markers for neurodegenerative disease prediction and prevention. He has published widely on disease genetics and pharmacogenetics.
Sundseth holds a BS in Zoology and an MS in Biochemistry from the University of Idaho, a Graduate Certificate in Change Leadership from American University (Washington, D.C.), and a Ph.D. in Genetics from the University of Tennessee-Oak Ridge Graduate School of Biomedical Sciences. He did post-doctoral work at the Dana-Farber Cancer Institute, Harvard Medical School, focusing on the molecular regulation of anti-neoplastic drug metabolism.