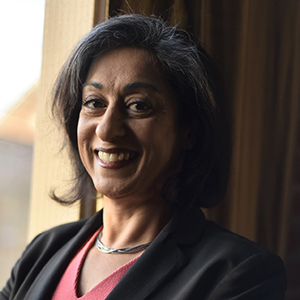 Research Program Leader, Sr, Center for Applied Genomics & Precision Medicine, Duke University Medical Center
Co-Founder, MeTree&You, Inc.
Ms. Rakhra-Burris has a Bachelors of Science in Business Administration from the University of Vermont and a Masters of Art in Molecular Genetics from Washington University in St. Louis. She has over 20 years of experience in administration and program management of scientific research in higher education, with specific experience from managing programs in the fields of precision medicine, pharmacogenomics and individualized therapy, public health genetics, and the feasibility of establishing a national twin registry for genetic and environmental association studies.
In 2018, she became the Executive Director of the Global Genomic Medicine Collaborative (GGMC) and was recently appointed as the President and CEO of this organization. She directs the GGMC Secretariat in its responsibility for the organizational management and operational and strategic leadership for the GGMC, providing direction and oversight of all programmatic activities, personnel/contractors, and meetings conducted by the Secretariat.
Additionally, she is an Associate in Research with the Duke University School of Medicine Precision Medicine Program, providing oversight as the Program Manager of the Duke University Clinical Group participation in the IGNITE Network, and oversees proposal development, management and implementation of clinical research efforts within the Program, including research using MeTree®, a family health history risk assessment software tool developed at Duke University. She is one of the founders of MeTree&You, Inc., with the goal of making this risk assessment tool available commercially for the ultimate benefit of better health care management for patients.